The Centre for Management Communication serves as a conduit to enhance teaching, research and practitioner knowledge from the industry - as a Centre for Excellence. It is with this vision that we strive to keep our work and engagement with our stakeholders as relevant as possible.
The Centre's focus over the next few years is to be seen as a vibrant entity that fosters interaction between:
Academia and Industry

Research and Executive Education offering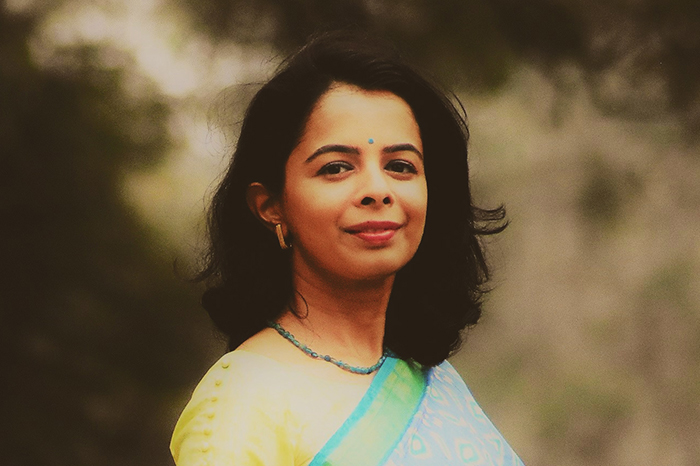 Deepti Ganapathy


To do this, we have identified these four focus areas:
With talk around sustainability crisscrossing across industries and geographical boundaries, we are poised to be seen as a facilitator for meaningful dialogues to not only enhance the understanding about sustainability but to stress upon the role played by communication in this conversation. Whether it is through partnering with global case study competitions on sustainability or organizing symposiums and panel discussions around the topic, to making sure our faculty's research in the area makes meaningful contribution to society, we will communicate and convey our message through these promising avenues.
Social networks are storehouses of big data. They carry tremendous research potential, hence our focus is to mine these networks to harness the strengths of these networks, while also reflecting upon the weaknesses. From diplomacy to networking, they build bridges, and we cannot afford to miss out on the significance of this medium in the business world.
Our third focus area is meant to serve as a repository of resources that will be up-to-date and relevant for practitioners, researchers and students to delve into. Communication is a continuous learning endeavour. With the channels of communications changing rapidly, we must embrace what our audience uses to have better engagement with them.
Finally, we choose to deliberate on the factor of uncertainty – related to pandemics, business, economy, political factors, environmental concerns, all leading to an increase in communication through high levels of uncertainty. We are poised to launch an online course on Healthcare Communication, which is part of an ambitious offering through IIMBx.
All this creates exciting avenues for us to continue to contribute to the field of Management Communication – through being relevant, reaching out far and wide and having a recall attributed to all that we do.