Faculty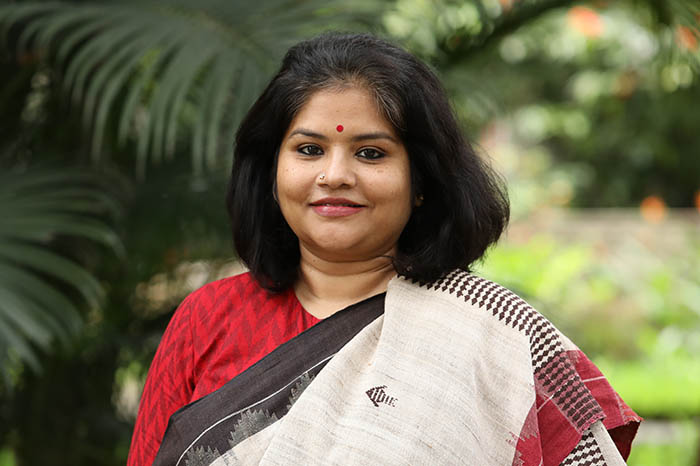 Swati

Bandi
Visiting Assistant Professor
Centre for Management Communication
Swati Bandi is a scholar of Communication, Media and Gender. Her teaching and research interests span the fields of media production, creative economy, cultural policy and visual cultures in India with a focus on the politics of empowerment in cultural discourses of women's rights. Her current work explores the intersections between corporate social responsibility and communication for social change. Swati's writing has appeared in peer-reviewed academic publications like Feminist Media Studies as well as in magazines like Critical Collective and FeministWire.
Swati was previously an Assistant Professor in the Department of Communication at St. Joseph's College, Bangalore, India. From 2010-2014, she worked as Instructor of Film and Media Studies in the Department of Art at Edinboro University of Pennsylvania, USA. She has a PhD in Transnational Studies with a focus in Media Studies as well as an M.F.A in Media Study from the University at Buffalo, the State University of New York, USA. Swati also has an M.A in Mass Communication from the University of Hyderabad, India.
In addition, Swati consults on educational technology and pedagogy and is a documentary filmmaker whose films have screened internationally.
Research Interests: Communication, Media Industries, Corporate Social Responsibility, Creative Economy
Working Papers: Communicating for Social Change: Rethinking the link between Impact & Empowerment in Corporate Social Responsibility
PhD. Transnational Studies (Specific focus in Media Study) University at Buffalo, USA

M.F.A Media Study, University at Buffalo, USA 

M.A Mass Communication, University of Hyderabad, India