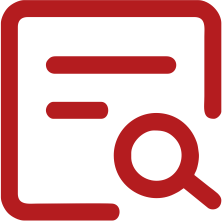 Message from the Chairperson
Welcome to the Doctoral Programme in Management at IIM Bangalore.
We strive to prepare students for careers in research and teaching. Our five-year full time programme trains students to advance knowledge through theoretical and applied research and engage in their dissemination and implementation. Our students actively engage with our world class faculty work at the cutting edge of research, teaching, and implementation of management research. Our programme has two main phases: an initial phase of coursework aimed at providing breadth and depth in management disciplines, and a subsequent phased focused on development of the doctoral dissertation under the guidance of a dissertation advisory committee. Periodic milestones are inbuilt in the programme to ensure timely progress towards the degree. We support our students through a generous financial aid package that includes full tuition fee waiver, stipend, subsidized hostel accommodation, start-up grants, travel grants and milestone incentives.
If you are interested to be part of our efforts in any way, do reach out to us.
Professor Ananth Krishnamurthy
Chairperson, Doctor of Philosophy (Ph.D.)