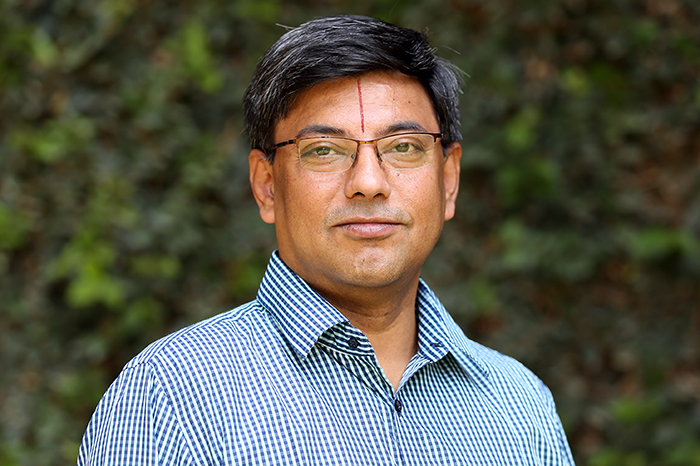 The Post Graduate Programme (PGP), leading to the Masters of Business Administration at the Indian Institute of Management Bangalore (IIMB) is one of the most prestigious degree programmes of the institute. For over four decades, the programme has moulded and equipped bright young people for leadership positions in business, industry, and government. Over the years, IIMB's PGP has achieved recognition as amongst the best programmes in management offered by top institutes worldwide.
I would like to give you a brief overview of the processes that go into making IIMB's PGP such a great programme. The PGP strives to attract the brightest students and provide them with a stimulating and challenging learning environment. While the academic programme is rigorous, built on a strong theoretical foundation and backed by real-world examples and application, we would also like to emphasize the importance of value-based education. We want our students to explore their potential as leaders and entrepreneurs and make significant contributions to society in the process.
The faculty body at IIMB plays a crucial role in shaping the students, who get an opportunity to learn from some of the finest minds in the world. Faculty members are engaged in quality research which they integrate into classroom teaching. Many of them also bring considerable industry and consulting experience.
A large number and variety of elective courses are available from the third term of the first year and in the second year. Many of these electives are unique to IIMB. Students also get an opportunity to work on independent projects, under the guidance of the faculty, in the fourth and fifth terms of the programme. Some of these projects have resulted in papers that are published in leading journals. Students also get to interact and learn from business leaders across industries.
The Institute encourages and facilitates international exposure for its students. IIMB's network for student exchange relationships is strong and diverse, and we boast of partnerships with some of the best business schools and universities across the world. This network also results in a large cohort of international students spending a term on IIMB campus especially during the fifth term. IIMB offers many other avenues for students to get international exposure during the second year of the programme.
The Institute's library, computing and infrastructural facilities are constantly upgraded and are comparable to the best in the world. The sports complex, situated on the green and serene campus, provides many avenues for a student to nurture a healthy mind and body. There are many student clubs, activities, and events which help in channelling students' energies into self-development, extracurricular learning, and social service. 
I am sure you will find the IIMB experience enriching and rewarding. I wish you all the very best.
Professor R Srinivasan
Chairperson, Post Graduate Programme in Management