Ajay Nanavati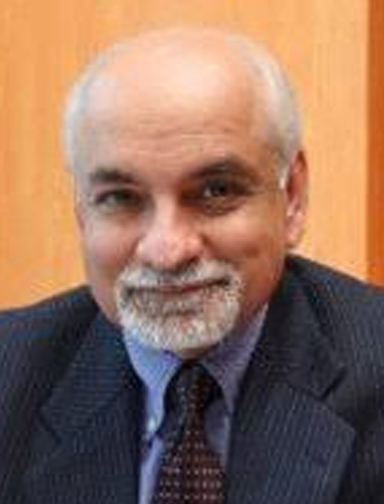 Ajay is a seasoned global executive with more than 35 years of multi-country, cross-functional experience.
He started his career with the Tata Group and joined 3M in India in 1988 as its first employee. He was responsible for forming the JV and building the organization from scratch. In the subsequent 28 years with 3M, he held positions of increasing responsibility in different parts of the world.
In 1993 he relocated to Singapore to manage the APAC region for the telecom business.
He moved to the divisional headquarters in Austin, Texas in 1998 where he led the launch of a major new services diversification initiative for the corporation as well as integration of a large French/German acquisition.
He spent the subsequent four years at the corporate headquarters in St. Paul, Minnesota in senior strategy and new business development roles including identifying and leading the acquisition & integration of a new-to-the-company technology venture.
In 2005 he moved to Israel as Managing Director of 3M Israel.
He returned to India in 2008 as the first Indian MD of 3M's only public company outside the US. During this five-year stint the company's revenues doubled, market cap quadrupled, a major R&D center was set up and local manufacturing ramped up.
He is currently Chairman of Syndicate Bank and on the Board of Alicon Ltd. Additionally, he is an active innovation evangelist on various forums, mentors start-ups/SMEs and is an angel investor. He is the Co-chair of the CII Directors Guild on Corporate Governance, a member of the CII Start up Council, on the Advisory Board of International Institute of Information Technology (IIITB) and on the Advisory Board of Israel Centre at IIMB.
Ajay holds a degree in Chemical Engineering from Virginia Tech., USA.
Avnish Sabharwal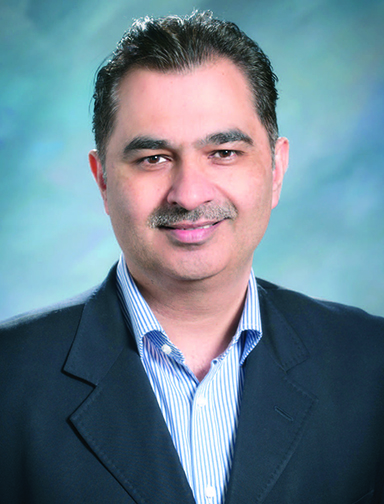 Avnish Sabharwal is Managing Director, Accenture Ventures and Open Innovation, India.
He has 25 years of achievement and performance around developing, growing and turning around businesses for Top 500 Fortune clients in both mature and emerging markets.
He currently serves as an elected member of the NASSCOM Product Council. Avnish is also part of the Big Data and AI Steering Committee for India headed by the Ministry of IT and Telecom, Government of India. His functional experience includes: New Venture Creation, M&A and JVs, Business and Corporate Strategy, Digital Transformation, Ecosystem Architect, and Open Innovation. His industry experience covers Automotive, Defence, and Hi-Tech.
In his current role at Accenture India, Avnish is responsible for designing and leading the Ventures and Open Innovation programme for India including managing relationships with start-ups, VCs, PEs, accelerators, incubators, industry bodies, Government as well as academia.
His role includes scaling Accenture's digital and innovation capabilities and working extensively with the Indian start-up ecosystem to identify, partner with, invest and acquire leading edge technologies and digital platforms for Accenture and Accenture clients in areas around AI, Industry 4.0, AR/VR, Cyber Security, Big Data, 3D Printing, CX/UX.
As Managing Director, Corporate Strategy, Accenture India, Avnish led corporate strategy for Accenture in India, responsible for strategizing and executing initiatives to drive topline growth and expand EBITDA margins.
Prior to joining Accenture, Avnish worked with IBM's Global Business Services in India and the United Kingdom for almost a decade in various leadership roles. He was responsible for providing market insights to help design growth strategies, and build financial models and investment cases needed to accelerate IBM's growth in high-growth segments like smarter planet, digital and emerging markets. Avnish was instrumental in building both the IBM's offshore strategy consulting practice as well as the captive knowledge process offshoring and building an Analytics Centre of Excellence in India.
Avnish was part of IBM's leadership team for the automotive industry in Europe for five years –responsible for consulting and selling sales, marketing and after-market solutions to automotive original equipment manufacturers (OEMs) and large auto suppliers.
Avnish is one of the most sought after speakers on the Indian start-up ecosystem and a regular blogger on Linkedin.
Nivruti Rai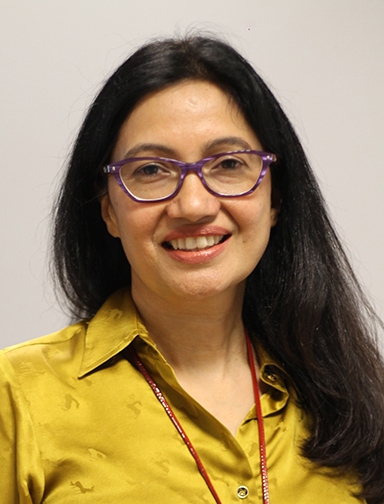 Nivruti Rai is Vice President in the Data Center Group (DCG) and Country Head of Intel India at Intel Corporation. Based in Bengaluru, she provides overall engineering and business unit leadership and leads operations for the site, driving innovation, cross-group efficiencies and execution for engineering teams delivering global products and roadmaps. She also leads engagements with national and local governments and policymakers, as well as collaboration with ecosystem players to enable innovation and entrepreneurship.
Nivruti is also responsible for DCG India site engineering and execution, with a focus on delivering platforms aligned with the India team's charter. In addition, she supports DCG and the Intel Sales and Marketing Group in strengthening customer, ecosystem, academic and research lab relationships in India.
She joined Intel in 1995 and subsequently worked in the CPU development organization in Oregon. She led the effort to conserve chip power in microprocessors by selectively using high-performance devices and pioneered the use of error-correcting codes to reduce operating voltages and memories, becoming a principal engineer in 2003. She moved to India in 2005 to manage R&D of mobile platform technologies used for handheld and laptop computers. In 2013, her team was awarded the Intel Achievement Award for contributing to the development of the Minute Intel® architecture core. In her most recent role as Vice President in Intel's Platform Engineering Group, she led teams across the United States, Costa Rica, Israel, Malaysia and India charged with developing innovative analog and mixed-signal Intellectual Property (IP) blocks and IP subsystems for Intel's system-on-chip products. She also managed the emerging technologies group in India developing machine learning and computer vision soft IP.
She earned a Bachelor's Degree in Mathematics, Statistics, Physics and Chemistry and a Master's Degree in Applied Mathematics, both from the University of Lucknow in India. She also holds a Master's Degree in Industrial Engineering from Oregon State University and a Board of Director Certification from Harvard Business School. She has been issued one U.S. patent and has authored several technical papers on integrated circuit design methodologies and operations research.