The Post Graduate Programme in Enterprise Management leading to:
Master of Business Administration (MBA)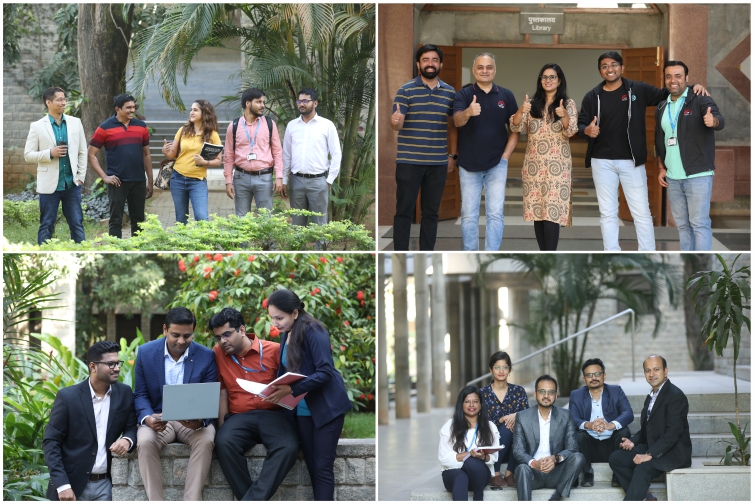 The PGPEM is a programme designed for working mid-level and senior executives with a minimum of four years of work experience after graduation.
Launched in 1998, the programme is rigorous and scheduled on weekends to make it accessible to those who do not want to leave their jobs while pursuing a master's degree.

The purpose of the programme is to complement the excellent functional knowledge and experience that participants possess with contemporary management knowledge, thereby preparing them to manage greater responsibilities in a liberalized and globalized economy. 

Students are provided a strong grounding in general management through the core courses in the first year and ample opportunity to acquire specialized knowledge through a rich choice of electives in the second year.  A unique feature of this programme is that students can choose not only from the electives offered by the PGPEM but also from the other degree-granting programmes at IIMB. 

The on-campus classes for the PGPEM are offered over the weekends, allowing students the opportunity to pursue a quality management programme without compromising on their fulltime jobs. The PGPEM also provides participants opportunities to go on full-term exchange programmes with IIMB's international partner institutions.

The graduates of the PGPEM are part of the IIMB Alumni Association. IIMB has a global alumni network with chapters in all major cities in India and several major cities across the world. The alumni organize regular and special events, sometimes in collaboration with the pan-IIM network, to facilitate knowledge sharing and networking.
Journey to the Peak: Sanjay Agarwal
As part of the Post Graduate Programme in Enterprise Management (PGPEM) LeaderSpeak Series, organised by the PGPEM students at IIMB, Sanjay Agarwal, Co-Founder, Promoter and MD of Century Plyboards, speaks on his 'Journey to the Peak', on June 06th, 2021.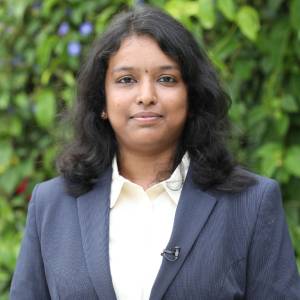 Hello, I am Radhika. Currently working as a Program manager with years of experience. All along with my career, I have been mainly on the technical side and wanted to take a plunge to the management.
For that, I wanted to equip myself better and from the best. That's when I found out about PGPEM from IIMB. I did not want to stop working, and this was the option. Joining PGPEM has been the best decision in my life and a life-changing experience with learning from best of the best professors, peers from diverse backgrounds, the pedagogy. The best thing about PGPEM is applying the learnings from the classroom every day at work. I have been able to see the transition in my delivery of work and not just me but also my colleagues and managers. Being a working mother managing home, work, and PGPEM has been hectic, but I did not feel fatigued because of the excellent learning experience. I can confidently say I am ready to take on any challenges at work and be a great manager.
- Radhika Praveen PGPEM 2020-22
I am Gautham CB, and I work in the Healthcare Industry. I have over 21 years of work experience. At this point of my career, I needed a formal educational upgrade and the PGPEM Program offering an MBA, from the prestigious institute, was the right catalyst to back me up for the future roles in the corporate ladder.
Having enrolled in the 2020 batch, the journey so far has been amazing. We have got an all-round exposure to various aspects of management. At the end of the 2 year course, we will, for sure, be better decision makers and transformed leaders.
- Gautham CB PGPEM 2020-22
My interest in financial technology and management led me to IIM B. It was my destination of choice as IIM B been at the forefront of thought-leadership in business management
I want to highlight my learning from peers, top notch professors, and industry leaders in the classroom and beyond and implementing the learning at work the same time. The program curriculum is very well curated where one can use it in their day to day work, and that really is the benchmark of the program. The batch comprises of a very diverse set of cohort which included veterans and a very gender balanced group of students. I will always cherish the friendships made and memories forged during my course
- Abhishek Sarkar PGPEM 2020-22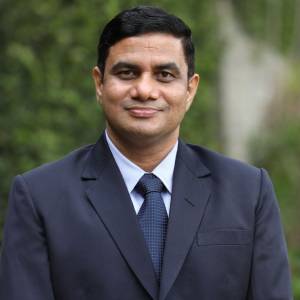 Given my technical background, I developed a deep functional expertise on various aspect of pharma research in my professional career; however, one need to get ready to look beyond its expertise area and develop a knack to look BIG PICTURE. PGPEM provided me that opportunity to look things differently and developed a holistic view with end goal in mind. Learning from top notch Professors, cross pollination from Peers builds a solid foundation to face ever-changing business environment globally.
- Sanjeev Giri, Ph.D PGPEM 2020-22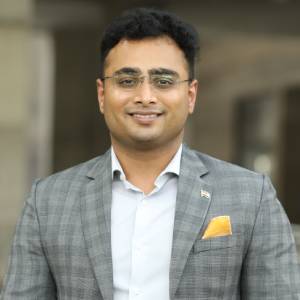 I am Naren. I am a second generation entrepreneur in family interests in Hospitality, Real Estate and Manufacturing. There are three main reasons why I chose IIMB for my higher Management studies. First is branding. IIMB has a ubiquitous brand which opens up doors inaccessible before for business opportunities.
Second is networking. With its vast alumni network, knowledgeable professors and business leaders as you Cohort, every hour is a learning process.
Third is the learning which is essential for any educational institution. IIMB with its long history is very well-known for it.
- Naren Mohan Ramesh PGPEM 2020-22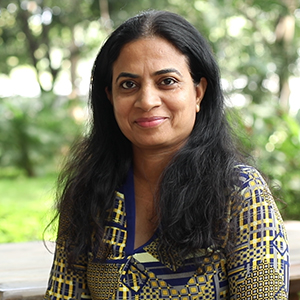 Experience life-changing work and study opportunities with the two-year weekend MBA at IIMB
"The PGPEM at IIMB gives you the opportunity to meet peers from different backgrounds and work experience."
- Sarita Kanchan Class of 2018-20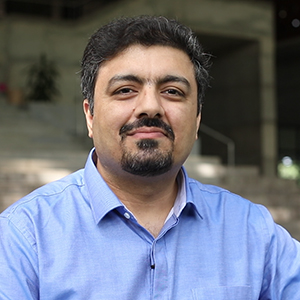 Gain international exposure and strengthen your network with the two-year weekend MBA at IIMB
"IIMB is part of the Global Network for Advanced Management and as a student of the PGPEM, I can leverage this network to learn how organisations can become more global."
- Gautam Talwar Class of 2018-20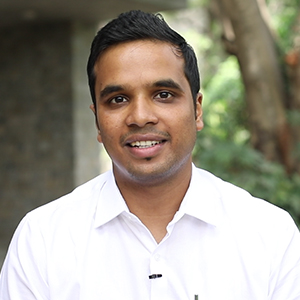 Excel with a career progression platform like the two-year weekend MBA at IIMB
"Methodologies, Networking, Organization & Management, Program Structure, and Quality are the five important elements that make the PGPEM at IIMB ideal for mid-career managers and senior executives."
- Atul Kimtee Class of 2018-20

Many of us are naturally inclined towards looking at the technical aspects of any given problem, given our technical background. During this programme, we learned to look at the other aspects of solutions. Two fabulous years of such learning is what makes it a great journey.
- Subha N Nair Class of 2017

While I got the flexibility to take a term off, I also got the opportunity to travel to Germany for a full-term exchange programme. This gave me exposure to the global business environment and its challenges
- Kranti Arora Class of 2017

The PGPEM is about the joy of being back in school, rubbing shoulders with peers who are from diverse backgrounds, interacting with industry experts and academics, participating in cultural and industry events and, above all, learning in a vibrant environment.
- Shishank Gupta Class of 2017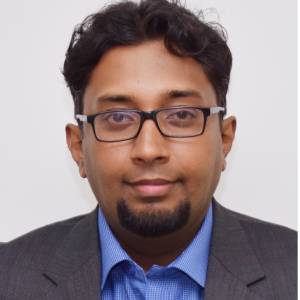 I am a professional singer. So when IIMB happened, I was afraid that I may have to give up my passion, but I was inspired by my peers on campus, especially the way they manage work-life-study. I not only fulfilled the programme requirements, I also pursued my dreams here on campus.
- Sujay Harthi Class of 2017