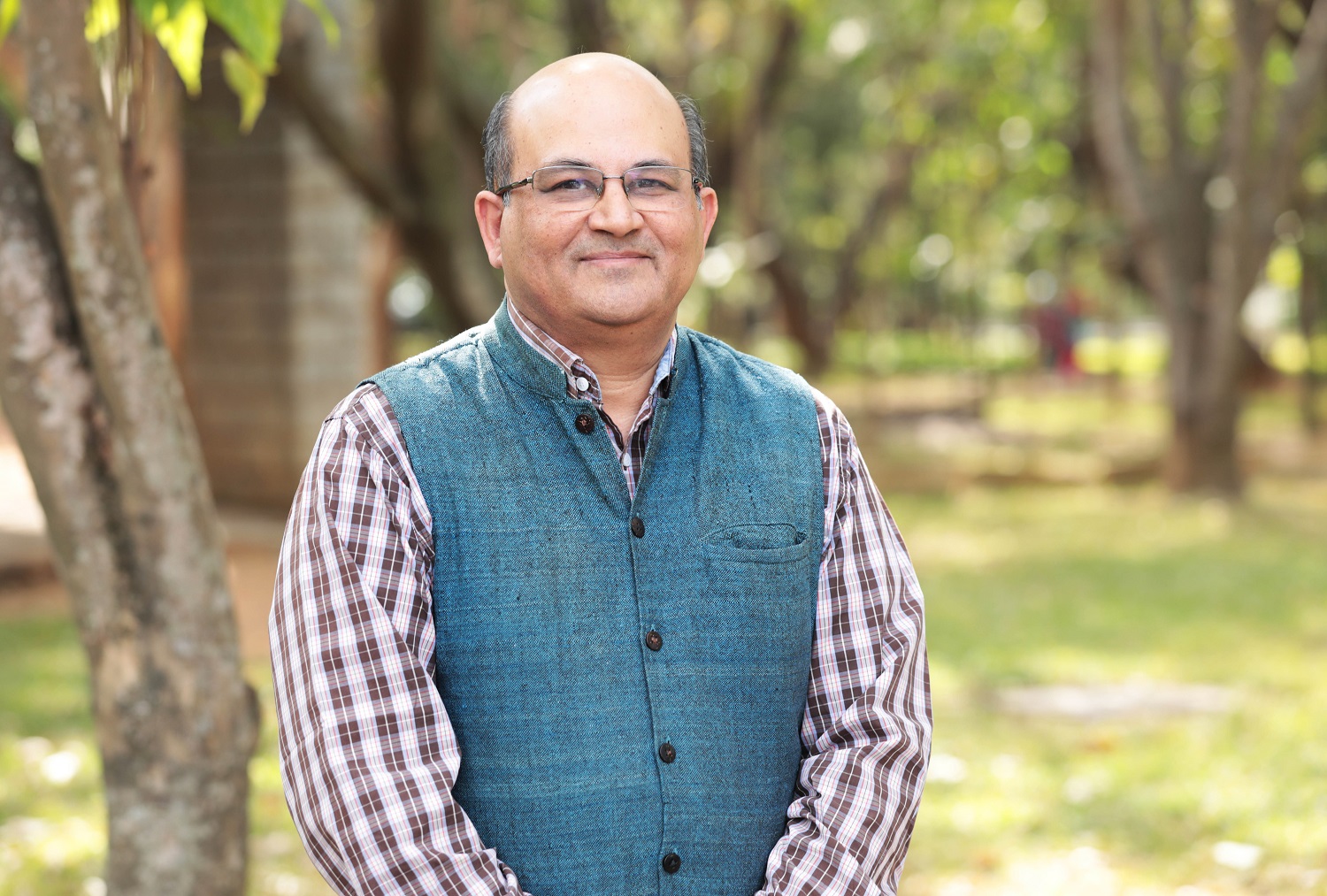 It's a great honour to be the Director of IIM Bangalore (IIMB) at this important juncture in its evolution.
IIMB's vision is "to be a global, renowned academic institution fostering excellence in management, innovation and entrepreneurship for business, government and society." 
In keeping with this vision, since its inception in 1973, IIMB has distinguished itself by its excellent academic programmes, executive education, research across management and related disciplines, support for entrepreneurs and contributions to public policy. Our 12,000+ alumni who received degrees (or equivalent qualifications) from IIMB are making significant contributions across sectors and across the world as are the thousands of professionals who have attended our executive education programmes.
IIMB has been an innovator in many respects. We have a complete bouquet of degree offerings in Management. Our new MBA programme in Business Analytics is specially designed to combine the best of management and data analytics. Our incubator, run under the aegis of the NS Raghavan Centre for Entrepreneurial Learning (NSRCEL), has a unique positioning in helping hundreds of qualified individuals start their first venture. We are the national leader in Massive Open Online Courses (MOOCs) with more than 40 courses in management offered on the edX, Swayam and IIMBx platforms. We follow a tenure track system to attract the best-qualified research-oriented faculty.
While our faculty are outstanding scholars in their respective disciplines with publications in leading academic journals, they are also inspiring teachers, impactful consultants, award-winning case writers, and renowned corporate and policy advisers. Many of them have been on the statutory and advisory boards of leading companies, start-ups, non-profits and educational institutions. Central and State governments in India, and international organizations have benefited from their expertise in formulating and reviewing public policy. Recent contributions have included our faculty colleagues being part of the Kotak Committee on Corporate Governance (2017) and the Justice Srikrishna Committee that drafted a Data Protection legislation for India (2017-18). 
Reflecting these strengths, we are consistently ranked the #1 or #2 Management School / MBA programme in India. It is a matter of pride that we figure in the top international rankings as well. For example, IIMB's One Year EPGP is ranked #27 in the Financial Times Global MBA rankings 2020, the best rank awarded to an MBA programme from India.
We value our international connections. Besides being EQUIS accredited by the EFMD, we are active participants in global networks like GNAM and have student exchange relationships with the best schools across the globe. 
As we look ahead, an important priority for IIMB is to further enhance our impact. We have multiple platforms that can enable us to do this:
Engaged Digital learning by blending MOOCs with synchronous learning as a way of reaching out to thousands of new learners. 

Our new campus near Anekal provides the opportunity to nurture innovative leaders and entrepreneurs through new academic programmes in the most picturesque surroundings in keeping with IIMB's mission. 

The outstanding research capabilities of our faculty and specialised research centres offer us a significant opportunity to do contextually-relevant rigorous research that can contribute to addressing India's myriad managerial, economic, societal and environmental challenges. 
Above all, we should seek to ensure that excellence pervades everything we do. Tejasvi navadhitamastu.