Faculty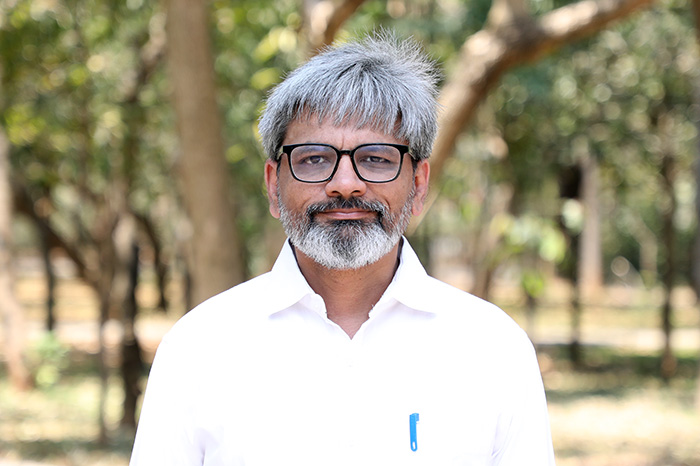 Apurva

Sanaria
Organizational Behavior & Human Resources Management
Apurva Sanaria has more than 20 years of rich experience across corporate, consulting, and academics including ICICI Group, Future Group, Kantar Group, and T.V. Rao Learning Systems (TVRLS). He has also been a visiting faculty at reputed institutes including XLRI, TISS, and MICA. His last corporate stint was as "Group Director – HR & OD" at IMRB International (Kantar/WPP Group Company) handling employees across 22 countries.
Apurva Sanaria completed PhD in Organizational Behaviour from XLRI-Jamshedpur. He is accredited for FIRO-B (psychometric assessment), Competency Mapping, Assessment & Development Centers (ADCs), and Transactional Analysis (TA). He has contributed to enhancing the effectiveness of various organizations by providing consulting services including Leadership Development, Career & Succession Planning, Competency Mapping, Assessment & Development Centers (ADCs), and Designing Performance Management Systems (PMS). He has also conducted corporate trainings for numerous organizations. He has published papers in top journals (including FT50 journals). His research papers have been selected for presentation at international conferences in India, China, and USA.
Research Interests: 
Research interests include Voice, Creativity & Innovation; Leadership & Entrepreneurship; and Influence & Impression Management.
Select Research Publication, Conference, and Working papers:
Sanaria, A., & Garg, S. (2023). Connecting Sensing and Entrepreneurial Alertness: A Conceptual Exploration.

Fifteenth Biennial Conference on Entrepreneurship

, EDII, India.

Parke, M. R., Tangirala, S., Sanaria, A., & Ekkirala, S. (2022). How strategic silence enables employee voice to be valued and rewarded.

Organizational Behavior and Human Decision Processes

, 173, 104187.

https://www.sciencedirect.com/science/article/pii/S0749597822000760

Sanaria, A., Srinivas, E.S., Parke, M., and Tangirala, S. (2016). Remaining silent when speaking up. 

Academy of Management Conference

, USA.

Sanaria, A. (2016). A conceptual framework for understanding the impression management strategies used by women in Indian organizations. 

South Asian Journal of Human Resources Management

, 3(1), 25-39. 

https://doi.org/10.1177/2322093716631118

Singhal, M., Sanaria, A., and Srinivas, E.S. (2016). Individual antecedents of ethical leadership. 

XLRI-Xavier School of Management working paper series

, Jamshedpur, India.

Sanaria, A. (2015). Employee credibility: How silence and value congruence allow employees to gain positive outcomes from their voice. 

ISB Annual Organisational Behaviour Conference

, Hyderabad, India.

Sanaria, A. (2004). Conformity and Norms: The Individual Perspective.

Asia Academy of Management (AAoM) Conference

, Shanghai, China.
Co-Chair, IIMB Management Review Doctoral Conference (IMRDC) 2023 and 2024

 Member, Institutional Review Board (IRB) at IIMB
FPM (Organization Behavior) from XLRI Jamshedpur

MBA from Department of Business and Industrial Management (DBIM)