Sergej von Janda, G. Shainesh, Christina Maria Hillebrand (2020), 'Studying Heterogeneity in the Subsistence Consumer Market: A Context-Sensitive Approach', Journal of International Marketing, https://bit.ly/2WKRVpX

Von Janda, Sergej., Kuester, S., Schuhmacher, M.C. and Shainesh, G. (2020). What frugal products are and why they matter: A cross-national multi-method study. Journal of Cleaner Production, 246, p.118977. https://bit.ly/3ls1UuG

Shirish A., Srivastava S.C., Shainesh G. (2020) Can Technology Be Leveraged for Bridging the Rural-Urban Divide?. In: Hattingh M., Matthee M., Smuts H., Pappas I., Dwivedi Y., Mäntymäki M. (eds) Responsible Design, Implementation and Use of Information and Communication Technology. I3E 2020. Lecture Notes in Computer Science, vol 12067. Springer, Cham. https://doi.org/10.1007/978-3-030-45002-1_25

Anup Krishnamurthy and G. Shainesh (2017) "Snubbing the old to embrace the new: the impact of cross-buying on the usage of existing services", Journal of Services Marketing, (forthcoming).

G. Shainesh and Sushruta Kulkarni (2016), Arvind Eye Care's Vision Centers – Reaching out to the Rural Poor. Case Study - http://bit.ly/2mUB2VV

Srinivasan, V., Shainesh, G. and Anand Sharma, (2015), 'An Approach to Prioritize Customer-Based, Cost-Effective Service Enhancements', The Service Industries Journal, http://bit.ly/1JDcZyc. 

Shirish Srivastava and G Shainesh (2015), 'Bridging the Service Divide Through Digitally Enabled Service Innovations: Evidence from Indian Healthcare Service Providers', MIS Quarterly, Vol. 39, No. 1 (March), pp. 245-267. 
Nominated for European Research Paper of the Year 2016 award http://bit.ly/20KhKwU
On Page 17 http://bit.ly/1qOs8qT

Vinekar A, Gilbert C, Dogra M, Kurian M, Shainesh G, Shetty B and Bauer N (2014) 'The KIDROP model of combining strategies for providing retinopathy of prematurity screening in underserved areas in India using wide-field imaging, tele-medicine, non-physician graders and smart phone reporting'. Indian Journal of Ophthalmology; 62 (1), 41-9.

2nd prize at the GlobaLens http://www.globalens.com 2014 NextBillion Case Writing Competition for the case study Narayana Nethralaya: Expanding Affordable Eye Care

Workshop on Affordable Healthcare November 11-12, 2013, IIMB Campus
Objectives
To study consumers and markets, especially all aspects of consumer behaviour covering attitudes, preferences, beliefs, purchase and use related to products and services, so as to further enhance our understanding of consumers and create value for customers, employees, businesses, and the society through new and /or improved offerings, processes, and sustainable business models.
Approach
The ICI-IIMB pursues research programmes on selected hypotheses and themes, using transactional and operational data from organizations, combined with surveys and customer panel data to create a rich repository for longitudinal analysis of purchases, preferences, usage, satisfaction levels, etc. for actionable consumer and market insights.
The approach involves adopting an interdisciplinary mode of inquiry that focuses on fundamental science, models and theories encompassing many disciplines and perspectives.
How we work
ICI-IIMB is a dedicated research cell that partners with industry organizations who offer data for analysis and research.
As a leading international business school in India, IIMB has strong links with the corporate sector, NGOs and government, and its rigorous research projects are defined by structured analytical processes and constant engagement with market participants. Collaborators from the industry benefit from the rich findings and innovative interpretations of data residing within their organizations, offering opportunities for future products, services and customer relationship management.
We also partner with firms in service sectors which collect transactional and behavioural data in their operational systems for analysis and insights.
Our research programmes focus on links between customer needs and market offerings spanning several sectors viz. retailing, financial services, telecom, hospitality, healthcare, pharmaceuticals, transportation, etc.
Activities
ICI-IIMB sponsors research programmes, doctoral dissertations and student projects. Dissemination of research findings is carried out through journal articles, working papers, case studies, newsletters, conferences and roundtables.
One of our significant activities is the Visiting Researcher Programme, a competitive grant proposal scheme open to international researchers who spend a few months at IIMB every year on collaborative research aimed at publications in top academic journals.
Bridging the Service Divide through Digitally Enabled Service Innovations: Evidence from Indian Healthcare Service Providers, Shirish C. Srivastava and G. Shainesh MIS Quarterly
2nd prize at the GlobaLens http://www.globalens.com/ 2014 NextBillion Case Writing Competition for the case study Narayana Nethralaya: Expanding Affordable Eye Care
'IIM-B, Swiss Varsity Working on Alternative Healthcare Models'
KIDROP article IJO Diamond Jubilee Issue Jan 2014
Workshop on Affordable Healthcare November 11-12, 2013, IIMB Campus
The Research Team at ICI-IIMB
A core team of cross-functional researchers, who are members of the IIMB faculty in Marketing, Economics and Statistics, drive the research agenda.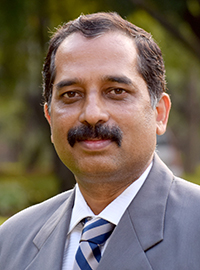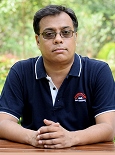 Decision Sciences and Information Systems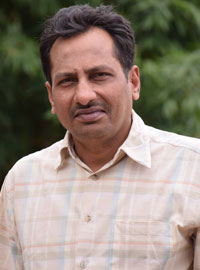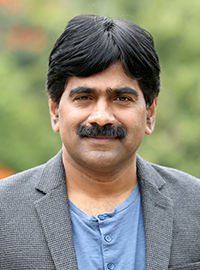 Decision Sciences and Information Systems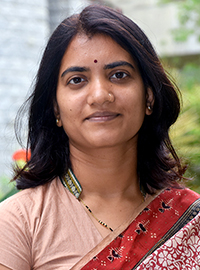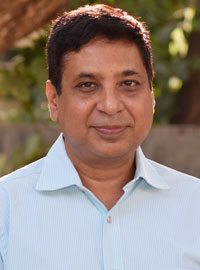 Economics & Social Sciences
For further information,Contact:
Professor G. Shainesh
Indian Institute of Management Bangalore
Bannerghatta Road
Bengaluru- 560 076
Phone: +91-80-26993334