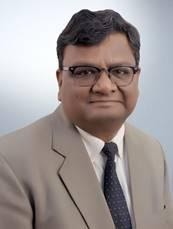 Aditya Gupta
Dr. Aditya Gupta is the Chief Operations Officer at the Supply Chain Management Centre of the Indian Institute of Management, Bangalore.
Aditya is a Ph.D, MBA, Computer Engineer and CFA by qualification. He comes with over 24 years of diverse experience in the areas of Supply Chain Management, General Management, Finance and Sales, of which he spent 23 years in corporate and about one year in teaching. He has worked with leading corporates like the TVS Group, Tata Group, Virgin Group, Moser Baer, Jindal Group, Essar Group in various managerial and senior managerial roles. He has an excellent track record of consistently meeting the most challenging corporate goals with success.
His areas of experience include Warehousing, Transportation, Import/Export Management, Planning and Inventory Management. Aditya brings with him knowledge of the expectations of both internal and external customers of the supply chain function. He has been a part of start-up organizations where he has been responsible for setting up supply chain function, implementing its policies, processes, and procedures.