The SCMC functions under the direction of a senior faculty member of IIMB and is supported by an Advisory Council consisting of corporate sponsors' representatives and the Institute's nominees.
The Advisory Council is responsible for identifying and determining the research agenda of the Centre. It also formulates the Centre's policies and provides direction for research areas and research priorities.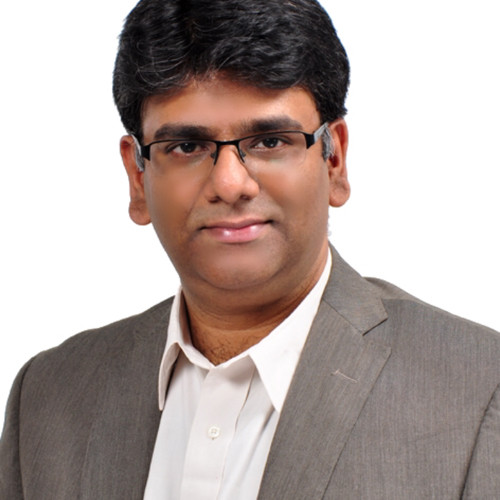 M S Ganesh
M S Ganesh, holds the position of General Manager of Capacity Supply Chain & Provisioning at Microsoft Azure, where he serves as the head of the Centre of Excellence. With a remarkable professional tenure spanning more than 23 years, Ganesh has accumulated extensive expertise in various areas, including Manufacturing Operations, Quality Assurance, Factory Planning, Demand-Supply Planning (Asia-Pacific and Global), as well as Collaborative Planning and Sales and Operations Planning (SNOP) within the IT and FMCG industries. He holds an MBA from SP Jain Institute of Management & Research, along with an engineering degree from the National Institute of Technology Durgapur.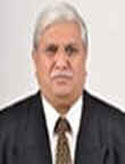 S Ravichandran
Mr. Ravichandran is the Deputy Managing Director of TVS Supply Chain Solutions Limited and manages all its subsidiaries. He has a total experience of 26 years, of which he has spent the last 16 years in the supply chain sector. He is a specialist in the Indian logistics industry, particularly in the automobile sector. He is widely regarded to be a thought leader in establishing new processes in the Indian logistics scenario. He a management graduate from the Indian Institute of Management, Ahmedabad and Bachelor of Engineering (Agriculture) from Tamil Nadu Agricultural University.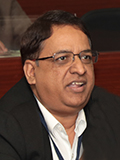 Mr. S Ramakrishnan
Mr. Ramakrishnan heads the Product Placement Planning & Integrated Margin Management Group in Corporate Office, managing planning from Crude to Road for maximizing margins across the Corporation.
A graduate of NIT Trichy, he has handled various facets of Terminal Operation in formative years & went on to head a Terminal. Moved up from Terminal Operations to All India Supply Chain. Managing all India Supply Chain for 8 years. He was instrumental in transforming to a more agile, independent and effective Supply Chain managing all four modes viz. Pipelines, Marine, Rail and Road. He has designed, implemented and successfully managed Inventory Management System in HPCL. He has been with the Integrated Margin Management Group since April 2015.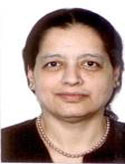 Ushasri T.S.
Ushasri T S is the Senior Vice President & General Manager of Manhattan Associates India, a strategic unit for Manhattan Associates Inc., USA, focuses on excellence in R&D, Professional Services, and Customer Support. As the India head, Usha is responsible for providing direction, support for product/services portfolio, and employee engagement. MAI is a strategic unit for Manhattan Associates Inc., and focuses on excellence in R&D, Professional Services, and Customer Support.
A pioneer woman leader in the Indian IT industry since its inception, Ushasri has more than two and half decades experience in IT/Technology firms. Prior to her current role, Ushasri has held key positions at Cisco India, Force Computers India, Digital Globalsoft, and Wipro Technologies.
She was also part of Karnataka Government's Hardware task force. She has been actively promoting the cause of diversity forums within the work place.
Ushasri is a gold medalist in Bachelor of Technology in Electrical Engineering, Jawaharlal Nehru Technological University, Hyderabad and an MBA from IIM Bangalore.

Institute nominees
SCMC Advisory Council
Tarun Jain is an Associate Professor in the Production and Operations Management Area at the Indian Institute of Management Bangalore. His research interests include strategic sourcing, operational issues in cloud computing, management of digital technologies, smart city operations, urban mobility, and pricing issues in service supply chains..
---
Jitamitra Desai is a Professor of Operations Research in the Decision Sciences (DS) group at the Indian Institute of Management Bangalore.
---
Ananth Krishnamurthy's research focuses on stochastic modeling and optimization techniques for the design and analysis of manufacturing systems and supply chains. Topics of interest include design and analysis of supply chains, warehousing and logistics, biomanufacturing, energy supply chains, manufacturing systems competitiveness, and Quick Response Manufacturing.
---
Professor Hazra's research interests are in Sourcing and Supply Chain Management, Lean Operations and Pricing in Supply Chain.
---
Kunal Dasgupta joined the Economics area of IIM Bangalore in December 2018. Prior to joining IIMB, he was a faculty member at the University of Toronto. Kunal's primary research areas are international trade and economic geography. His current research focuses on trade barriers facing firms engaged in international trade, the role of trade in shaping spatial distribution of economic activity and misallocation.
---
Dr. Haritha Saranga is a Professor at Production and Operations Management Area at Indian Institute of Management Bangalore. Haritha's research interests include studying quality, productivity and sustainability aspects of firms operating in agricultural, automotive, pharmaceutical and healthcare supply chains in India and abroad.
---
Bhuvanesh Pareek is an Assistant Professor in the Decision Sciences Area, Indian Institute of Management Bangalore, India. He specializes in Causal Inferences, Machine Learning, Bayesian Statistics, Data Analytics, and Consumer Choice Modelling.
---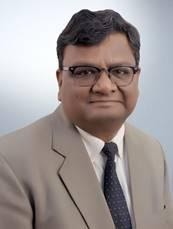 Aditya Gupta
Dr. Aditya Gupta is the Chief Operations Officer at the Supply Chain Management Centre of the Indian Institute of Management, Bangalore.