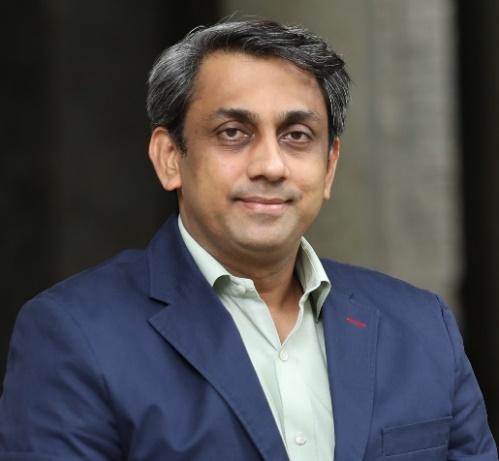 IIM Bangalore's Post Graduate Programme in Enterprise Management (PGPEM) is a two-year programme designed for mid-career executives at pivotal stages in their careers. Through exposure to advanced management practices and applied learning projects, you will emerge with a broader perspective with tools needed to increase your impact. As a mid-career working professional, you are constantly called upon to adapt, evolve, upskill, contribute and lead. designed to meet these very needs for comprehensive career enhancement and consolidation goals of mid-career working professionals. The programme's innovative design and thoughtfully planned schedule ensures that you can continue to work even as you enhance your managerial qualifications, skills and repertoire.  The PGPEM offers an opportunity to join an elite platform that aids innovation and leadership that helps you develop the edge in management capabilities and build a network that you carry along.
The Post Graduate Programme in Enterprise Management (PGPEM) is a two-year weekend management programme that began in 1998 and is tailored to integrate real-world experience with classroom learning. Participants are awarded the Master of Business Administration (MBA) degree upon successful completion of the programme. The PGPEM follows the same rigorous curriculum taught in all IIMB's MBA programs and you will be taught and mentored by the same world-class faculty. We prepare students for career success by connecting their real-world experience from the board rooms, trading floors, and retail stores with our classroom education.
The biggest probable takeaway is that what's learned and imbibed on Friday and Saturday can be applied to the workplace on Monday, and the week's workplace challenges and roadblocks can be brought up in the weekend's classroom discussion. This is how PGPEM enables cutting-edge research insights to meet real-world practice. Since we know the business world is shifting, we are regularly able to adapt and introduce relevant electives that prepare our students for today's rapidly changing business landscape.
Through being mentored and taught by renowned professors and excellent pracademics, you will be able to build skills to complement your rich experience and learn diverse perspectives from multi-disciplinary batchmates. Our core curriculum offers both the big-picture business scenario and provides a window to entrepreneurial dreams. The rich array of electives offer deep insights into a variety of sectors, industries and functional areas. Further, through IIMB's esteemed collaborative alumni community, you can equip yourself with knowledge and skills to rise to any business challenge and propel yourself for demanding roles.
With an array of electives and a weekend schedule, the PGPEM MBA Program is ideal for growth-oriented high-potential professionals. The PGPEM is designed to complement the functional needs of high performing professionals from across sectors who wish to continue working even while they upgrade their management knowledge and skills to take on top / senior management roles within an ever-evolving industry and dynamic global environment.
Salient attributes of the program include:
An unadulterated high-quality on-campus MBA programme without putting your career on hold

Mature while remaining connected to the dynamic business environment

Experiential learning from accomplished faculty and researchers

Learn and acquire skills for an ever-evolving workplace

Build a strong professional and social peer network

Integrate classroom knowledge with contextual industry relevant experience

Big-picture business scenario and a window to entrepreneurial dreams

Exposure to start-up ecosystems through IIMB's NSRCEL

Prepare for cutting-edge global practices, processes and applications

International exposure through globally recognized partner universities
Our world-class PGPEM MBA helps leaders to mature while remaining connected to the dynamic business environment. It is important to acknowledge the processes that go into making IIMB's PGPEM such a life-changing programme. The PGPEM attracts bright minds from the industry and provides them with a stimulating and challenging cross-learning environment for career advancement. The academic programme is quite rigorous and bases itself on strong theoretical foundations and is backed by rich class-room discussions and case studies based on real-life industry scenarios. There is a deliberate attempt to infuse the values of ethics and value-based education into the program. We expect our PGPEM students to realise their full potential as leaders and entrepreneurs and encourage them to go out and thereby make significant contributions to industry and society.
IIMB offers a rare combination of the finest minds in India's academic domain and the rich diversity of faculty offer a unique opportunity for learning and development of students. Since faculty members are constantly engaged in cutting-edge research of very high quality and come with significant industry and practice experience, they bring the latest evidence-based management practice education to the classrooms. Participants are bound to gain relevant management concepts, cues to global industry trends, and cutting-edge managerial practices through sharing and cross-learning.
Students stand to gain a firm grounding in general management through Core Courses in the first year of the program and find ample opportunity to acquire specialized knowledge through a rich offering of electives in the second year. Another unique feature of this programme is that students can choose not only from the electives offered within the PGPEM but also from the larger pool of other degree-granting programmes at IIMB. The on-campus sessions for the PGPEM are offered over the weekends at IIMB's sprawling campus allowing students the opportunity to pursue an undiluted high-quality management programme while continuing with their full-time jobs. The PGPEM also provides participants the opportunities to avail of full-term exchange programmes with IIMB's international partner institutions. IIMB's world-class library, IT infrastructure, classroom infrastructure and sports facilities are benchmarks and comparable to the best in the world.
I am confident that you will find this programme exciting, enriching and a strong enabler to pursue your mid-career aspirations. I wish you the very best for your all-round growth, learning and engagement at IIMB!