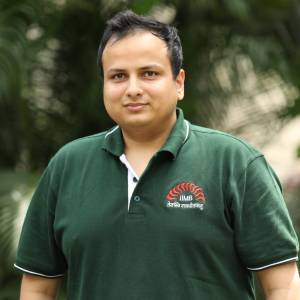 When I first started to think about an MBA, I researched all the top global business schools. Not surprisingly I found the EPGP at IIMB to be the best fit. The incredible world-class faculty, the challenging but enriching curriculum, the case-based pedagogy, and peer learning from an extremely diverse set of like-minded individuals makes this the best place to be. The intense rigour of the program constantly keeps us on our toes, and teaches us how best to handle pressure in the outside world. The case learning exposes us to real life business situations across different industries helping us improve our decision making abilities. Everything the EPGP at IIM Bangalore has to offer, helps us in navigating uncertainty and prepares us to be better future leaders.
- Vatsal Todi, EPGP 2021-22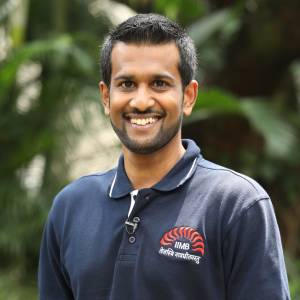 Coming from an R&D background, the EPGP has begun to rewire my thinking and there's a great sense of satisfaction & pride in the fact that I see the world and it's working very differently now. The reasons that this evolution has taken place is the diverse cohort, the learning methods at the institute and the presence of renowned professors. The skill of dealing with ambiguity, not being overawed by the complexity of any problem and the new family of 74 batchmates will always stay with me. The EPGP at IIMB gives you what you expect from it and then goes much beyond.
- Anuraag Shetty, EPGP 2021-22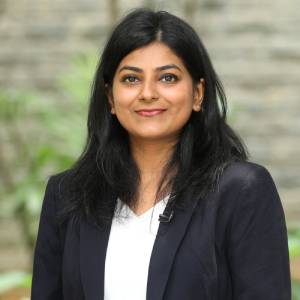 I joined the EPGP program to accelerate my career, and it has been a transformative experience. Each one is us enters the program with our strength areas, and the rigor of the program catalyzes our path to a well-rounded professional. Outside the classroom, the amazing interactions with batchmates and alumni has enhanced my overall experience.
Thanks to a year of constant quizzes, exams, and deadlines, I have no problems managing uncertainty. Overall, the program has made me much more resilient. I am excited about the next stage of my career journey and ready to face new challenges.
- Saily Agarwal, EPGP 2021-22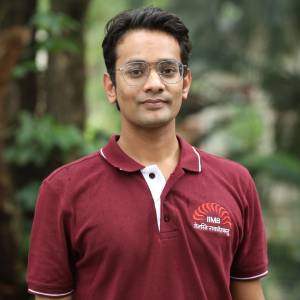 Hi, my name is Sitanshu Gupta and I am a student of the one-year full time MBA at IIM Bangalore. My core reason to do an MBA was to change my thought process and to change the way I understand businesses in particular startups.
I chose IIM Bangalore because of the course structure , the maximum number of electives across diverse topics and the NSRCEL which has incubated almost 600 start-ups. Our course is designed in such a way that concepts which we learn in one subject are also used in other subjects. Through the course , I have started connecting the dots across industries and have become a better manager in the process.
- Sitanshu Mohan Gupta, EPGP 2021-22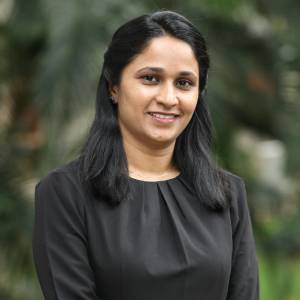 Hi, I am Dr Divya Tandra, a student of EPGP, IIM Bangalore. World class faculty of IIMB together with the students from diverse professional backgrounds make the classroom sessions rich, interactive, and engaging. Coming from a medical background, I was apprehensive about the math involved, but the classroom learnings and one-on-one personal interactions with professors and peers have made me numerically competent. Also, through the live/comprehensive project, I got an opportunity to apply the learned concepts and frameworks of strategy, marketing, etc., to solve the unique problems a company is facing in real-time. Now, I feel more confident to enter the world of business. All thanks to IIM Bangalore.
- Divya Tandra EPGP 2021-22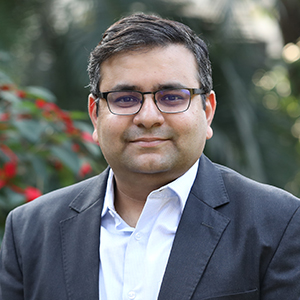 "IIMB's EPGP allows you to explore career opportunities across three dimensions: change of role, function and industry. This program has provided a significant foundation to strengthen my concepts and skills."
- Mohit Roshan Srivastava, management consulting professional with over seven years of experience, and student of MBA One Year Fulltime [EPGP – Batch 2019-20].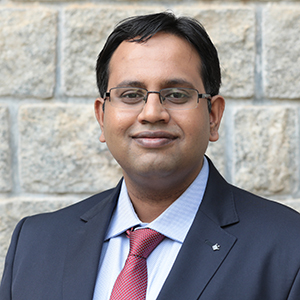 IIMB's one-year MBA is for future business leaders
"The case-based learning offered in the program exposes you to real-life situations across different industries and functions, and that helps in gaining an understanding about how leaders make critical business decisions."
- Naman Jhamaria, a professional with eight years of experience in the manufacturing industry in the US and a student of MBA One Year Fulltime [EPGP – Batch 2019-20].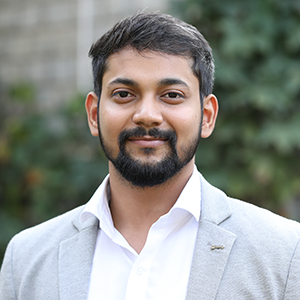 "IIMB's EPGP teaches you to observe things from a business lens and find solutions through business value propositions."
- Sankalp Nandanwar, MBA One Year Fulltime [EPGP – Batch 2019-20], with seven years of experience in the Technology Consulting space.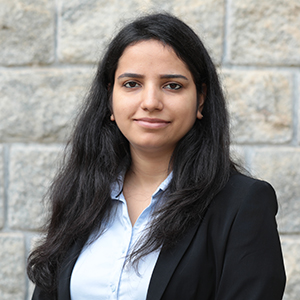 IIMB's one-year MBA is a unique break for you to transform yourself from manager to top-notch business leader
"The EPGP at IIMB provides a great platform to accelerate career progression through networking, peer learning, and customised curriculum taught by a world-class faculty."
- Vishakha Pant, MBA One Year Fulltime [EPGP – Batch 2019-20], with seven years of experience in Strategy and Digital Transformation.

After nine years in different roles and domains, I wanted to study business management. To me, EPGP at IIMB was the obvious choice. My peers were experienced professionals from IT, Energy, Telecom, Healthcare, Finance, etc. That gave me an exponential learning curve. Along with the strong industry and alumni connect that IIMB offered, the programme was delivered by world-class faculty. The case-based study and projects helped me apply classroom concepts to real business problems.
- Tanu Sood Class of 2018

While researching top national and global MBA programmes, I found the EPGP at IIMB to be the best fit. The curriculum has a strong focus on developing analytical, problem-solving and decision-making skills. Close interaction with some of the best minds in business gave me a unique opportunity to 'unlearn' the obvious and 'learn' to question the status quo. Seminars and workshops with industry leaders have helped me develop my own perspectives beyond classroom learning. I see this programme as a long-term investment in my professional career.
- Parul Aggarwal Class of 2018

Brand IIMB is a force to reckon with. The pedagogy of the EPGP programme and world-class faculty aided my decision. Each day is a new learning experience. I strongly believe that the programme will not only help me get into a function and role of my choice, but will also help me grow into an efficient and effective business leader.
- Mayank Saraswat Class of 2018